Summary
The article provides a comprehensive list of 11 things to do before putting your house on the market to ensure that it sells for the best price and to attract the right buyers. These include decluttering and depersonalizing, cleaning and sanitizing, painting and repairing, staging and accessorizing, boosting curb appeal, updating and upgrading, inspecting and appraising, photographing and marketing, hiring an agent and scheduling showings, reviewing offers and negotiating, and preparing for closing and moving. By following these steps, you can prepare your home for sale, effectively market it, negotiate with buyers, and handle the legal and financial aspects of the sale.
Selling your home can be a stressful and time-consuming process. You want to make sure you get the best price and attract the right buyers. But how do you prepare your home for sale?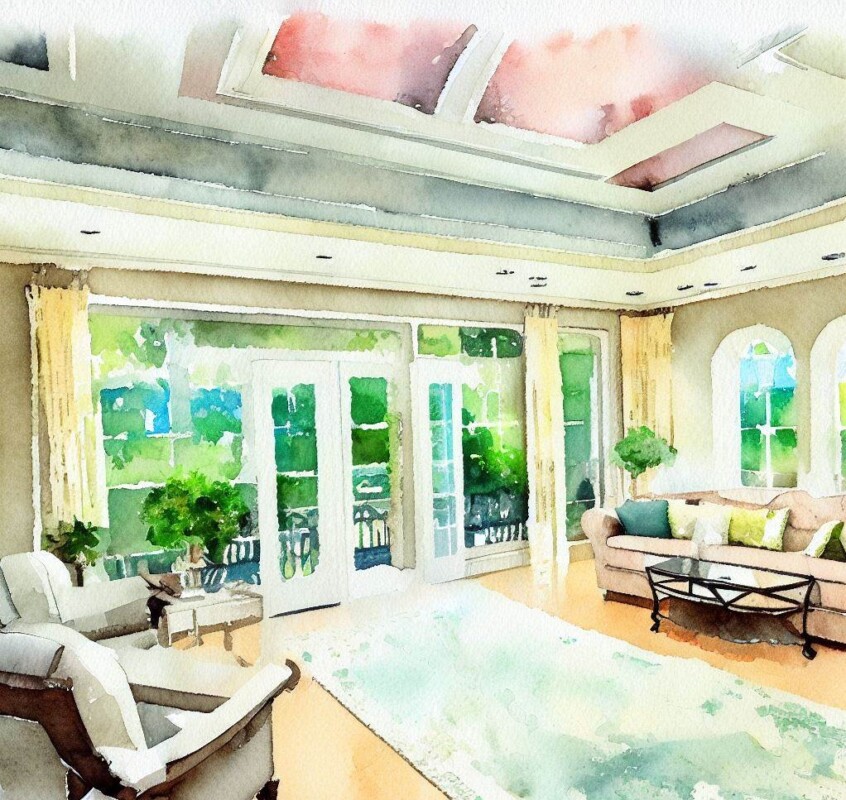 Here are 11 things you should do before putting your home on the market.
Declutter and Depersonalize
You want to make your home look spacious and inviting, not cluttered and cramped. Remove any excess furniture, knickknacks, personal photos, and other items that might distract buyers from seeing the potential of your home. You can donate, sell, or store them in a temporary storage unit.
Clean and Sanitize
Nothing turns off buyers more than a dirty or smelly home. Make sure you deep clean every room, especially the kitchen and bathrooms. Wipe down all surfaces, appliances, cabinets, and fixtures. Vacuum and mop the floors, wash the windows, and dust the blinds. You may also want to hire a professional cleaning service to do a thorough job.
Paint and Repair
A fresh coat of paint can make a huge difference in the appearance of your home. Choose neutral colors that appeal to most buyers and complement your home's style. Fix any minor issues that might deter buyers, such as leaky faucets, squeaky doors, cracked tiles, or peeling wallpaper.
Stage and Accessorize
Staging your home means arranging your furniture and decor in a way that showcases your home's best features and creates a positive impression on buyers. You can use your own items or hire a professional stager to help you. Add some finishing touches, such as fresh flowers, pillows, candles, or artwork to make your home look cozy and inviting.
Boost Curb Appeal
The exterior of your home is the first thing buyers see when they drive by or visit your home. You want to make sure it looks attractive and well-maintained. Mow the lawn, trim the bushes, weed the garden, and rake the leaves. Power wash the siding, driveway, and walkway. Paint or replace the front door, mailbox, house numbers, and porch light. Add some potted plants or a wreath to the entrance.
Update and Upgrade
If you have some budget and time, you may want to consider making some updates or upgrades to your home that can increase its value and appeal. For example, you can replace outdated appliances, countertops, or flooring with more modern and energy-efficient ones. You can also add some smart features, such as a thermostat, security system, or lighting that can be controlled remotely.
Inspect and Appraise
Before you list your home, you may want to have it inspected and appraised by a professional. An inspection can reveal any major issues or defects that might affect the sale of your home, such as structural problems, electrical wiring, plumbing, or roofing. An appraisal can give you an accurate estimate of your home's market value based on its condition, location, and features. You can use this information to price your home competitively and negotiate with buyers.
Photograph and Market
Once your home is ready for sale, you need to take high-quality photos and videos that highlight its best features and attract buyers' attention. You can hire a professional photographer or use your own camera or smartphone. Make sure you have good lighting, angles, and composition. You also need to write a compelling description that showcases your home's benefits and unique selling points. You can use these materials to create a listing on various online platforms, such as Zillow, Trulia, Realtor.com, or social media.
Hire an Agent and Schedule Showings
Unless you are confident and experienced in selling your home by yourself, you may want to hire a real estate agent who can help you with the whole process. An agent can help you price your home, market it, negotiate with buyers, handle the paperwork, and close the deal. An agent can also schedule showings for potential buyers who are interested in seeing your home in person. You should be flexible and accommodating with the showing times and make sure your home is always ready for visitors.
Review Offers and Negotiate
Once you start receiving offers from buyers, you need to review them carefully and compare them based on their price, terms, and contingencies. You can accept the best offer, reject the worst offer, or counteroffer the ones that are close but not ideal. You should also be prepared to negotiate with buyers on various aspects of the deal, such as closing date, repairs, closing costs, or contingencies.
Prepare for Closing and Moving
After you accept an offer and sign a contract with a buyer, you need to prepare for the closing and moving. The closing is the final step of the sale, where you transfer the ownership and keys of your home to the buyer and receive the payment. You should hire a lawyer or a title company to handle the legal and financial aspects of the closing. You should also arrange for the moving of your belongings to your new home or location. You should pack, label, and organize your items and hire a moving company or rent a truck to transport them.
Selling your home can be a rewarding and profitable experience if you do it right. By following these 11 steps, you can make sure your home is ready for the market and attract the best buyers. Good luck with the sale of your house!