When it comes to selling your home, the first impression matters a lot. Nowadays, most potential buyers start their home search online, scrolling through photos and virtual tours before deciding to visit the property in person. That's why it's essential to stage your home for a professional real estate photographer to showcase its best features and create a welcoming ambiance that potential buyers will love.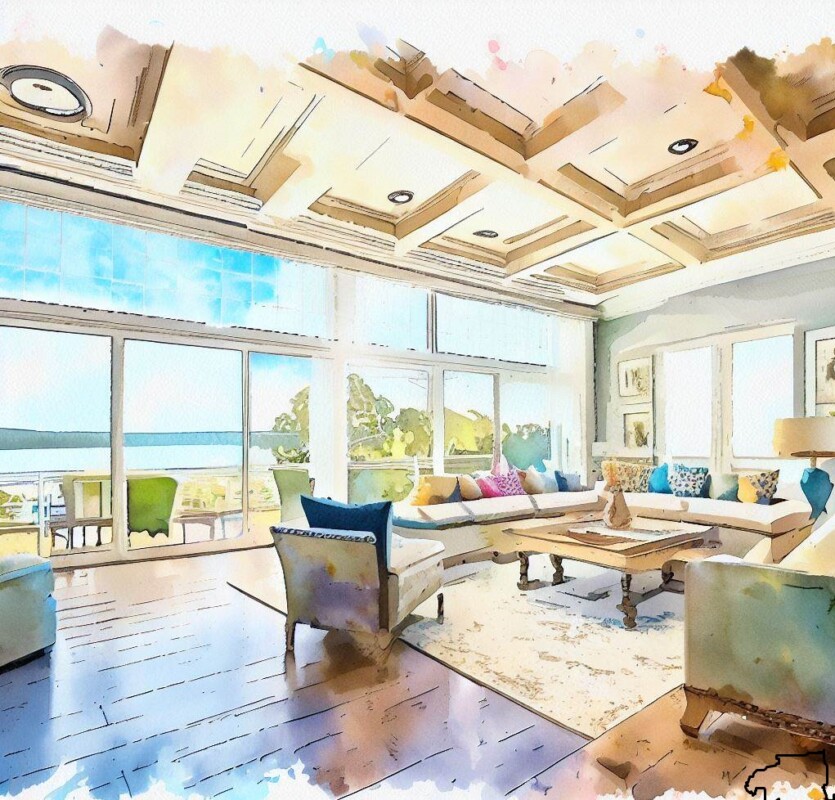 Here's how to stage your home for a real estate photographer:
1. Declutter and Depersonalize
The first step in staging your home is to declutter and depersonalize. Remove any items that distract from the space's functionality, such as excess furniture, toys, and decorations. Clear off countertops and tables and pack away any personal items such as family photos, artwork, and memorabilia. This will help potential buyers imagine themselves living in the space and envision their belongings in the home.
2. Clean and Organize
A deep cleaning is a critical step in staging your home. Make sure surfaces are dusted, floors are swept and mopped, and the bathrooms and kitchen are spotless. Store away cleaning supplies and make sure the trash is taken out before the photoshoot. Organize closets, cabinets, and drawers to show off the storage spaces in your home.
3. Enhance the Ambiance
Lighting and ambiance play a significant role in how potential buyers perceive your home. Make sure all the light bulbs are working and provide ample lighting in the living spaces. Set out fresh flowers or greenery and touches of color to make the space feel inviting.
4. Stage Each Room
When staging your home, avoid creating a cluttered or crowded space. Focus on highlighting each room's potential and creating a warm, welcoming environment. A professional real estate photographer will look for the best angles to capture the room's beauty and flow. Pay attention to details such as the placement of pillows and throws, the arrangement of furniture, and the use of rugs to create balance and add depth to the room.
5. Work with a Professional Real Estate Photographer
Hiring a professional real estate photographer is a wise investment that can pay off in the long run. They will know how to capture your home's best features and showcase them in online listings. Discuss your goals with them, and together, you can create a plan to make your home look its best.
By following these tips, you can stage your home for a professional real estate photographer and increase its appeal to potential buyers. Remember, a well-staged home can sell more quickly and at a higher price, making the effort and investment well worth it.