Meet Lew Corcoran: The Ultimate Real Estate Photographer
"Real estate photography is not just a way to showcase a property, it's a way to tell a story. A story that captures the essence, the potential, and the value of a home. A story that inspires buyers to imagine themselves living there. A story that sells!"
~ Lew Corcoran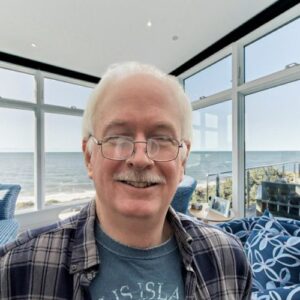 Are you looking for a photographer who can make your property stand out from the crowd? Do you want to attract more buyers and sell your listings faster and for more? Then you need Lew Corcoran, the owner and founder of Decora Photography.
Lew's vision statement: To be the preferred partner of real estate agents who want to showcase their listings with stunning photos and videos that capture the attention of buyers and sellers.
Lew's mission statement: To use my expertise as a real estate photographer and a drone pilot to create high-quality visual content that highlights the best features of each property, enhances its appeal, and increases its value.
Lew is not just a photographer. He is also a licensed drone pilot and an accredited home staging professional. He can create stunning images and videos of your listings from every angle, inside and out. He can also edit, retouch, and virtually stage your photos to make them look even more appealing and realistic.
Lew has over 8 years of experience in real estate photography, and he has worked with hundreds of satisfied clients in the area. He is reliable, professional, and creative, and he always delivers high-quality results on time and on budget.
He is a member of the Professional Photographers Association (PPA) and the Real Estate Staging Association (RESA), where he is currently serving as the State President of Massachusetts.
Lew loves photography and real estate, and he combines his passion and skills to help you sell your listings. He also loves traveling, camping, hiking, reading, watching movies, and spending time with his family and friends. He is friendly, easy-going, and fun to work with.
His real estate photography and home staging services are tailored towards  real estate agents with residential listings primarily in Southeastern Massachusetts.
---
Helping You Realize Maximum Results from Your Listings!
Don't settle for ordinary photos. Contact Lew today and let him show you what he can do for your listings!