Get a Landing Page Specifically for Your House or Listing
A Single Property Website, also referred to as an individual property website or property-specific site, is a very useful tool when marketing a home online. And it's included in all of our virtual slide shows and 3D virtual tours.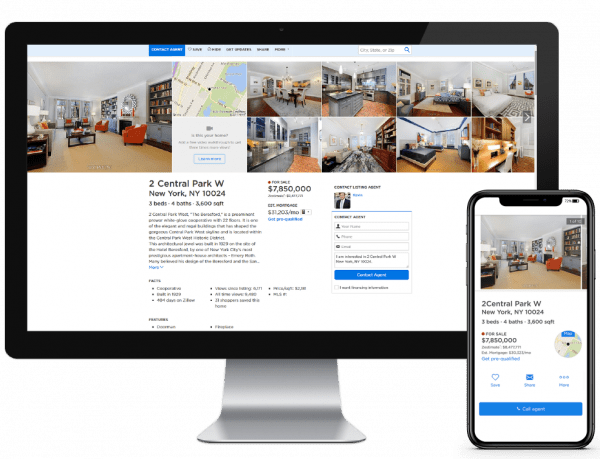 Our information-packed property detail page and virtual tour contain:
– Photos,
– Agent or home seller information,
– Area map,
– MLS information,
– Printable brochure,
– Listing data,
– Music or voice-overs,
– Traffic reporting, as well as
– Many more virtual tour features.
Our Single Property Websites also provide an address-specific domain name for your real estate virtual tour listing. The unique domain name can simply be the property address that can instantly pull up that specific property detail's page or a virtual tour. The choice is yours.
You can also choose to order any type of domain name from a .com to a .info. Our system allows you to register your domain name and point it to your virtual tour or property details page in a matter of minutes.
Here are a couple of examples of our Single Property Website:
So what are you waiting for? Don't let your listing in the newspaper ad or your 'for sale' sign blend in with all of the others in your area! You are just moments away from having the most powerful marketing tool available on the Internet. Order your Single Property Website today!
To learn more about Single Property Websites, contact us today!
---
Helping You Realize Maximum Results from Your Listings!
Let me help you get the most from the sale of your house or listing!